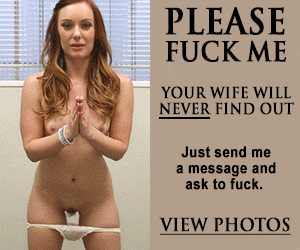 Ashley Madison is a discreet dating website that allows married and single individuals to find partners interested in casual or serious relationships. However, to unlock all the functionalities of the website, users need to purchase Credits.
The price of Credits on Ashley Madison is $59 for 100 credits, $169 for 500 credits, and $289 for 1000 credits.
In this article, I'll explain the pricing structure of Ashley Madison, how to purchase credits on Ashley Madison and how to use your credits effectively.
Credit System On Ashley Madison
Ashley Madison uses a credit system for males to interact with female users while the platform is entirely free for women.
Dating apps like Tinder and Bumble use a Subscription model where users have to purchase a monthly subscription for accessing premium features whereas Ashley Madison uses a Credit system.
Users need to purchase credits to access all the features on the platform. You can sign up to the platform for free but the free version is very limited. You can only search profiles based on your preferences and see which profiles are ready for interaction but you can't message them for free.
Credits allow you to message others, respond to messages, live chat with users and highlight your profile so your profile gets greater visibility.
Sending a message to another user on Ashley Madison requires you to expend credits. Every message you send requires 5 credits and every response to a message also requires 5 credits. It is clear from the credit system that you'll need to spend a significant amount of money on credits to interact with a profile you like.
A live chat on Ashley Madison with another user costs 50 credits per hour and if you want to continue the live chat for another hour you'll have to pay an additional 30 credits, then another 20 credits if you want to live chat for the next hour.
There was a big flaw in the credit system of Ashley Madison which got exposed when the dating website got hacked. It was revealed that the Ashley Madison dating platform had bots disguised as real users.
That was a huge blow to their brand because users were basically spending their purchased credits to interact with AI robots. But, Ashley Madison has worked hard to regain the trust of their users by removing all the bots from their platform and is now working to change it to a Person-to-Person(P2P) system.
How Much Do Credits Cost On Ashley Madison?
Ashley Madison has a Credits system where users purchase credits to send messages, respond to messages, live chat with females and highlight their Ashley Madison profile. Ashley Madison's pricing structure is as follows:
100 credits for $59 – Basic package
500 credits for $169 – Classic package
1000 credits for $289 – Elite package
If you purchase the Elite package (1000 credits), each credit costs you 28.9 cents but if you purchase the Basic package (100 credits), each credit will cost you 59 cents. So, the best deal is to purchase the Elite package because you get each credit for 30 cents less than the Basic package.
Another benefit of purchasing the Elite package is that you get access to the "Priority Man" feature where your profile is highlighted for 30 days. This means that your profile will appear at the top of other users' main screens who are using the website in your area. This increases your profile's visibility and you have higher chances to receive messages from ladies.
How To Buy Credits On Ashley Madison
Users can purchase credits by going to the home screen. On the home screen, there is a "BUY CREDITS" button to the left of the "PROFILE" button in the toolbar area at the top of the screen.
When you click on the BUY CREDITS button, you will be redirected to a screen like the one shown below where you will find the details about every package.
Once you click the "Buy now" button you will be redirected to another screen with different payment options that include:
Credit Card
PayPal
Mail/Courier
You can purchase credits on Ashley Madison using traditional online payment methods like Credit Card and PayPal. But, Ashley Madison also offers users to pay via Checks in the Mail. If you pay using Checks then you have to include your unique Profile number along with the check so they can link the payment to your account.
Once you complete the purchase of credits, you will then be presented with Upsells. These upsells can help you strengthen your profile so you get more messages from other members. However, they are not required to use the Ashley Madison platform.
Ashley Madison Upsells
Ashley Madison offers users the option to purchase three upsells:
(1) The first upsell is to Top Up your credits each month automatically. This upsell allows Ashley Madison to charge your credit card every month automatically in exchange for credits. You will need an automatic payment method like a credit card or a PayPal account with a linked credit card to use this option.
(2) The second upsell provides users with Mobile access. This means users can get access to the Ashley Madison mobile app on Android and iOS for a one-time fee of $19.99. This is a great option for users who spend most of their time on their smartphones. However, this may not be a great option for users who use the Ashley Madison website on their desktops or laptops.
(3) The third and final upsell is the Member Initiated Contact(MIC) Fee. This feature allows users to view and respond to messages sent by other users without spending credits but it requires an additional payment of $29.99 per month.
Ashley Madison states the upsell as "After an initial 30-day period, MIC subscription will be renewed automatically at $29.99 a month." This means you'll have to pay this monthly fixed amount on top of the amount you pay for credits to interact with users without spending your credits.
A good thing about the Member Initiated Contact Fee is that it's free for the first month and you are charged only from the second month of your usage. However, to get your free month of Member Initiated Contact, you'll have to check the purple checkbox to activate while paying.
Ashley Madison Cost Per Message
A message on Ashley Madison requires 5 Credits and the price of each message depends on the credits package you bought. The price of each message for the Basic 100 Credit package is $2.95, the price of each message on the Classic 500 credits package costs $1.69, and the price of each message on the Elite 1000 credits package costs $1.45.
The cost to view a message on Ashley Madison is the same as that of sending a message.
Is Ashley Madison Free?
Ashley Madison is free to sign up for both men and women however, to use all the functionalities men need to purchase credits but women can use all the functionalities for free.
Men can also purchase additional monthly subscriptions on top of the credits to get access to other features.
How To Send Messages For Free On Ashley Madison
When you sign up for Ashley Madison you get one free message. But, if you want to send more messages you'll have to purchase credits. There is no way to send messages for free on Ashley Madison if you're a man. Women can send unlimited messages for free.
Does Ashley Madison Charge For Every Message?
The first message after signing up on Ashley Madison is free but every other message after that requires you to spend 5 Credits per message. Women can send messages for free so they aren't charged anything.
Conclusion
Ashley Madison uses a Credit system along with a monthly payment to use the platform with all the functionalities available. Users can purchase packages for 100, 500, or 1000 credits to send, view messages, and live chat with other women.
The pricing of the different packages on Ashley Madison is quite expensive for a normal user. Their minimum package costs $59 but you could expend all your credits in a matter of days. Therefore, users need to spend hundreds of dollars every month to get a decent amount of messages from others.
Users can save their credits by purchasing the Member Initiated Contact feature. It allows users to save their credits especially if they only use it to read and send messages and not use the live chat feature a lot.
As always, you should try the cheapest package first to test out all the features and if you're satisfied then you can try other expensive packages.